IntelliMed continuously applies state-of-the-art technology in its solutions.

We work mainly – but not exclusively - with Microsoft technologies. We have been a Microsoft Certified Partner since 2001.
Multiple Microsoft Certified Professionals (holding MCP and other qualifications) are employed by IntelliMed. In 2005, we acquired Business Process and Integration Solutions competency. Since 2008 we also hold Mobility Solutions Competency as well and we are Microsoft Online Services Partner since 2010. As of 2011 we acquired Web and Software Development competencies.
MAIN TECHOLOGIES APPLIED

IN OUR DEVELOPMENT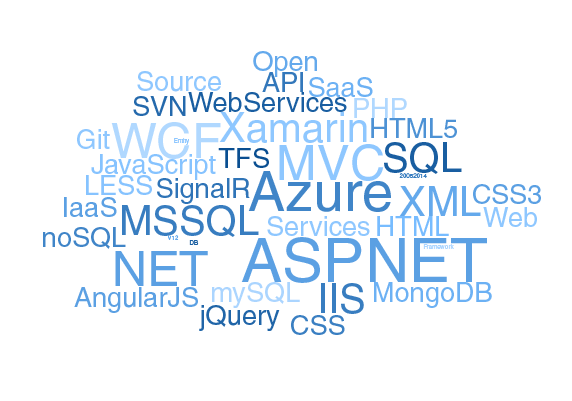 /

Server side

C#
.NET
ASP.NET
MVC
IIS
PHP
/

Database

MSSQL 2008-2014, AZURE SQL,
AZURE SQL v12
Entity Framework DB, MF, CF
Reporting Services
mySQL
/

Service layer

.NET webservices
WCF (Web API)
SignalR
/

Client side

HTML / HTML5
JavaScript
jQuery (Angular JS)
CSS / CSS3 (LESS)
/

Version control

TFS (Team Foundation Server)
VSO (Visual Studio Online)
SVN (Git)
/

Xamarin Multiplatform Mobile Development

/

Cloude service

Microsoft Azure

SAAS
IAAS
OTHER APPLIED TECHNOLOGIES AND APPLICATIONS

USED IN OUR INFRASTRUCTURE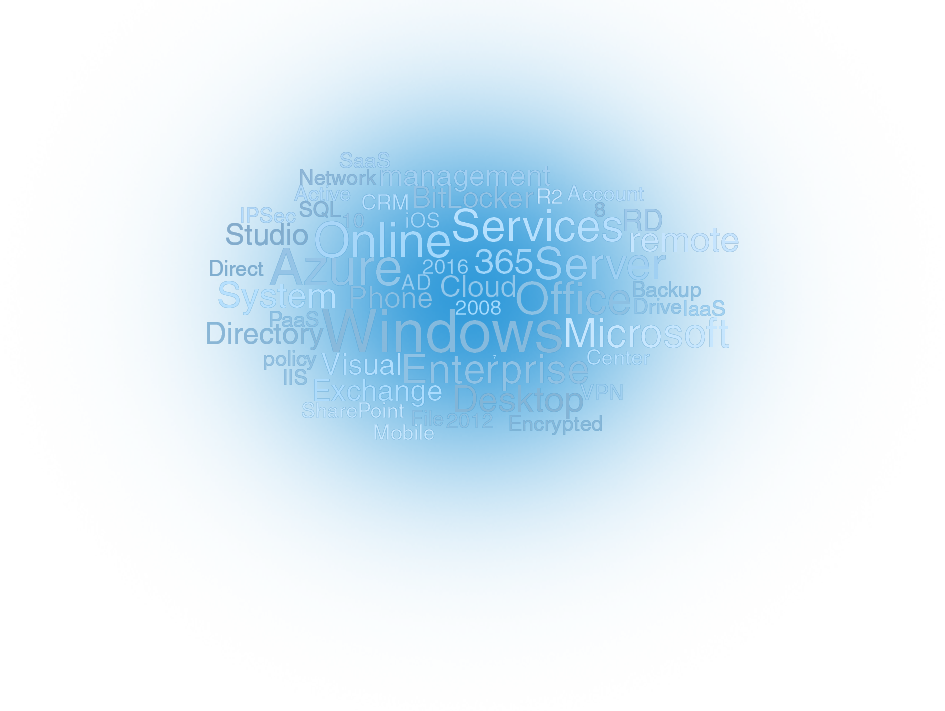 /

Client side

Windows notebook and desktop machines
Office 365 & Office 2016
Cloud & on-prem hibrid
interconnect (single sign-on)
SharePoint Online & Office Online
Exchange Online enterprise e-mailing
Skype for Business
Power BI
RemoteApp
BitLocker
Microsoft Intune
with Mobile Device Management
/

Server side

Microsoft Azure Cloud Service &
App Service
Microsoft Azure Recovery services
with SC DPM
Microsoft Azure AD & on-prem
Active Directory Domain Services
(AAD Connect integration)
Microsoft Server
Microsoft IIS webserver
, Microsoft SQL Server & ASP.NET
VMware server virtualization
/

Developer and creative tools

Visual Studio &
Visual Studio Online
Adobe CC subscriptions
Adobe Premiere Pro
UXPin
Interactive e-learning
authoring suit
/

Mobile devices & platforms

Windows Mobile
iOS
Android
/

ERP

Microsoft Dynamics NAV
Microsoft Dynamics CRM Online
In addition to the above-mentioned technologies we also carry out JAVA and Linux development.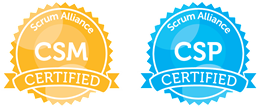 IntelliMed is committed to agile software development. This software development methodology allows the Customer to be more involved in the development process therefore it introduces a breakup with the "traditional" software development method. Many of our employees are certified SCRUM Alliance experts.