The need for reliable health-related information is continuously growing in the health care sector, both on the side of patients' healthcare professionals. By using our tools, leaders of hospitals, clinics and healthcare companies can apply their time and effort on their work safe in the knowledge IntelliMed's services provide a safe, secure and effective cloud-based information network.
WE CAN SOLVE YOUR CHALLENGES

WITH OUR TECHNOLOGICAL SYSTEMS AND COMMUNICATION EXPERIENCE.
IntelliMed carries out two separate activities,
which are harmoniously connected in many levels:
Technological know-how, IT, providing ICT services, comprehensive project management service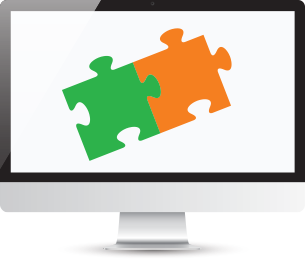 Provision of Marketing Communication Services, full-scale support, project management.
Server modules and web-based services provided through the Doki.NET portal are listed here. We offer complete hardware and software backgrounds, operations management, firewall protection, spam filters, high-speed Internet access, etc. (in an Application Service Providing (ASP) scheme).
Mobile applications and other services are continuously developed upgraded for with the needs of our clients in mind.
Listed here are our offline services and programs not accessible online. For example: interviews, events coverage, digital recording of events, pen drive compilation, and DVD and CD publications. We provide on-demand tutorials for our users, set up Web Stands as well as Internet cafés at corporate events and conferences.
ONLINE

AND

OFFLINE


SERVICES TOGETHER, SUPPORTING EACH OTHER
Our offline services complement your online efforts with the goal of achieving your short and long-term objectives. With little effort, such events as professional symposiums can be recorded, livestreamed and made instantly available to others. Members of the Society can also update their membership data with the help of our staff and hostesses by using our Data Collection System. Events and interviews can be published both online and offline, enriching the Society's media appearance.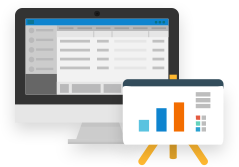 Our basic philosophy and business policy relies on long-term relations and is reflected in our products and services. Our solutions include activities from general surveys to supplying turn-key solutions to the operation and further development of existing systems.
OUR CLIENTS,

AND PARTNERS

Health care organizations (both non-profit and for-profit organizations):
medical associations, unions, patient organizations, foundations (more than 50 altogether)
chambers (Hungarian Medical Chamber, Chamber of Hungarian Health Care Professionals)
universities, inpatient and outpatient hospitals, other institutes in health prevention and treatment
pharmaceutical enterprises
manufacturing and commercial suppliers of the Healthcare sector